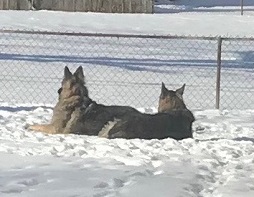 To be played at Grand Park Indoor Facility
U8 will play 4 v 4 and U9-Adult will play 7 v 7.
---
Westside United Winter Junior Academy

Indoor Soccer for kids ages 3-8!!!
The Junior Academy runs January 11th - March 15th
Training sessions: Fridays 6PM-7PM 10 Weeks, $75 per player Register here!
Westside United FC and its coaches would like to invite all boys and girls born from 2011-2015 to join our Indoor Junior Academy. All kids regardless of skill level and experience are welcome. The Junior Academy is specifically designed for players of this age. It provides a great opportunity for young players to learn more about the game in a fun and challenging environment. The primary purpose of the Junior Academy is learning while having fun!
All sessions will be held at 10th street Sports Center. 9225 W 10th St, Indianapolis, IN 46234
The junior academy uses an experienced staff of paid coaches. Players will be grouped initially by age and gender. However, players may be asked to move to a new training group to create based on ability to maximize player development.
---
---
Mission:
To teach and promote youth soccer in the central Indiana area and provide a unique, modern, and premier soccer experience for the youth, Hendricks County and surrounding areas!

STATEMENT: If you are having fun, you're loving it!.....for the love of the game!
M
agic
S
occer
C
lub of
I
ndiana
since 1986,
DBA /
W

estside

U

nited

F

.

C

.
---