Big thanks to Butler Men's Soccer for coming out and working with our kids tonight !!!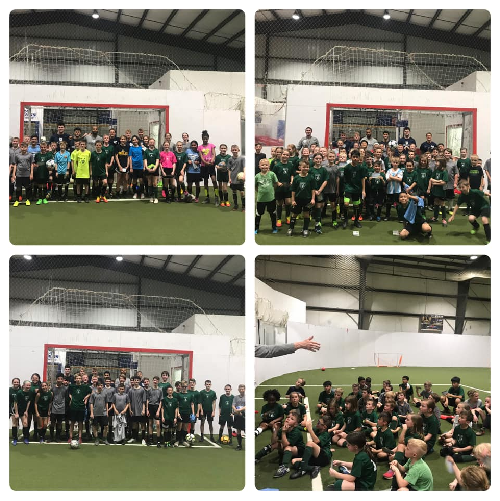 Great College Recruiting Presentation last night with the University of Indianapolis ! 186 people in attendance !
2017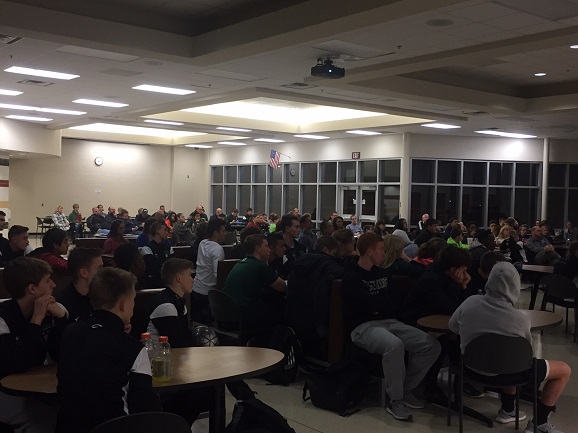 Big thanks to coach Higgins and coach Mahoney for coming and and doing a fantastic job !


---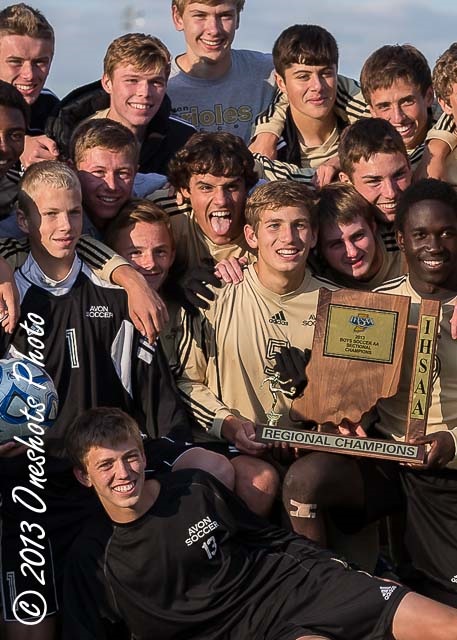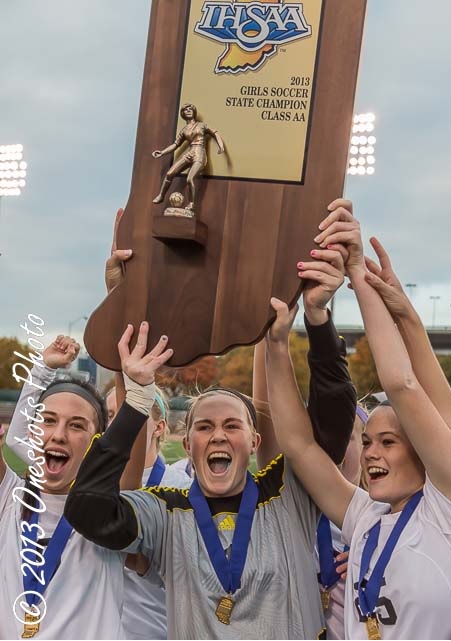 ---

Congratulations to the U12 Rec Plus WSU Thunder 1st place in the WCSSF 2013 Season Tournament!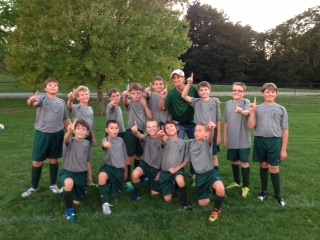 Season Record 14 - 0 - 1

---
WSU Galaxy, finished 3rd place out of 14 teams in the WCSSF U14 division during the regular season.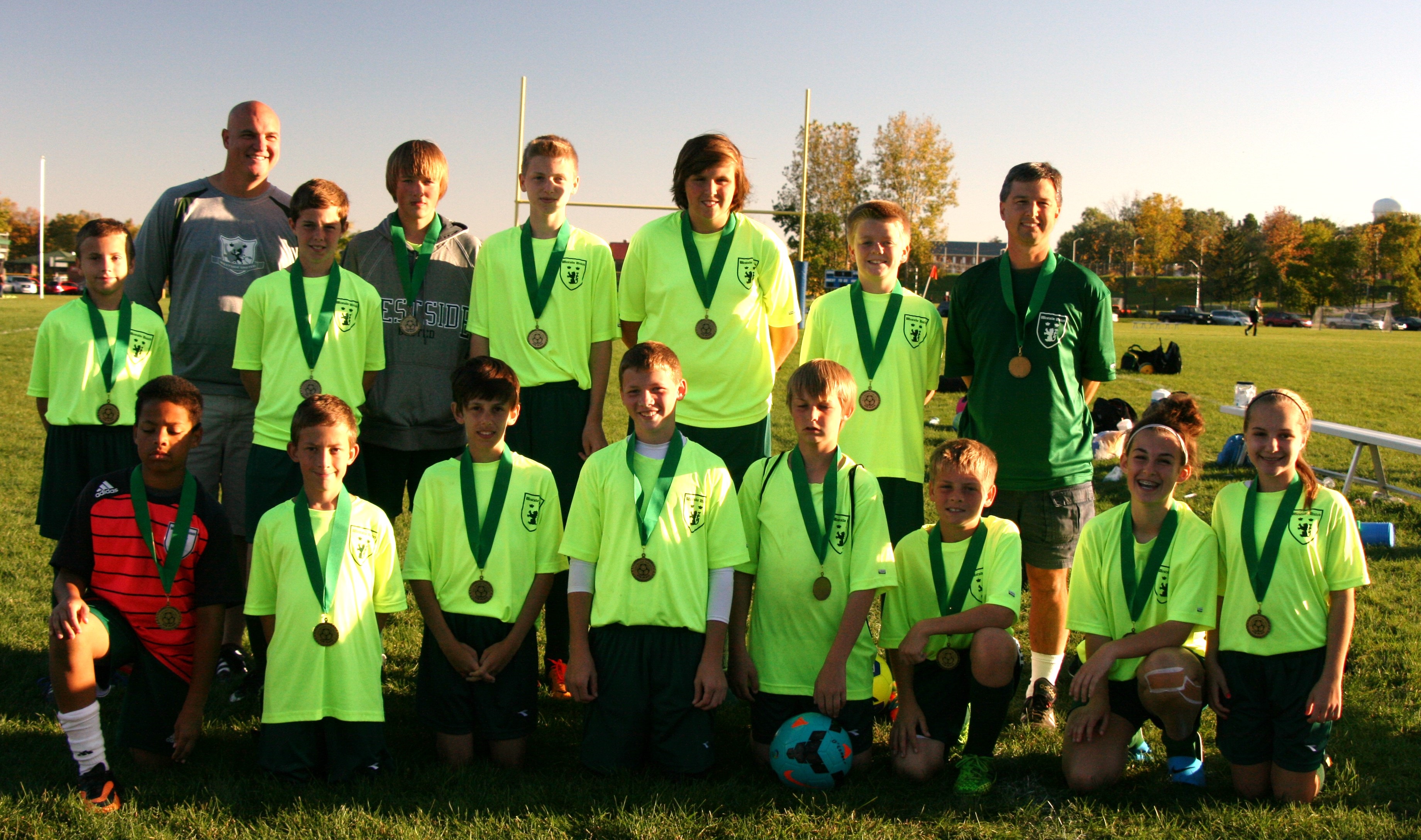 One of 8 new teams this year, as WSU adds it's new Rec Plus Program,

Congradulations, and Welcome to our Westside family!

---
---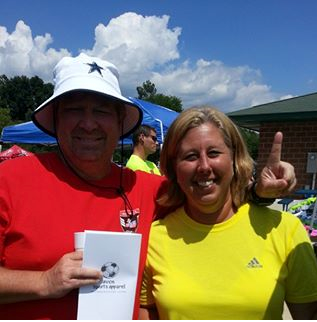 Fall Tournament 2013

---
"Awesome Job" Tournament Director Brian Holmer

&

Club President Dave Rader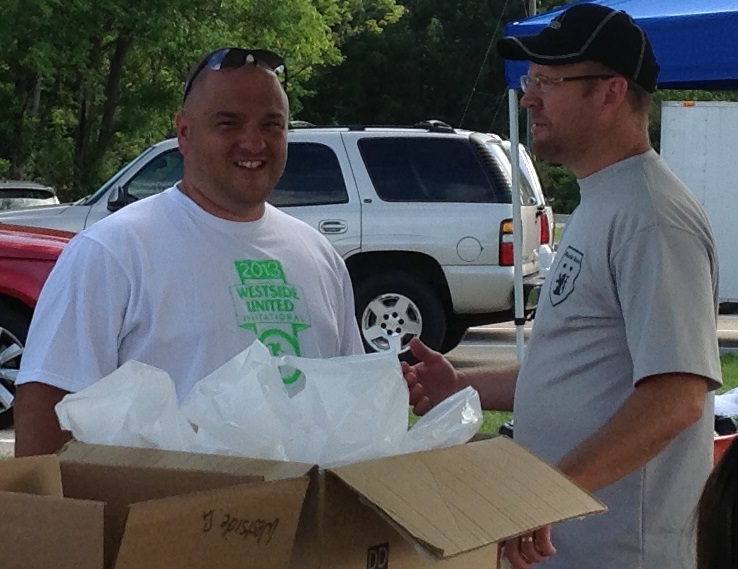 ---
Indiana Soccer present at the Westside Invitational!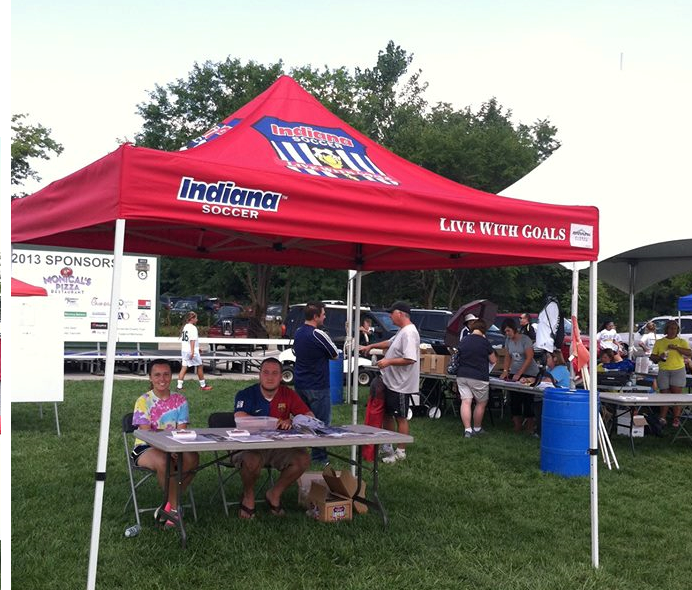 ---
Executive Director John Case and his assistant Jasmine Brun Hilda Case,

take a break, from the action!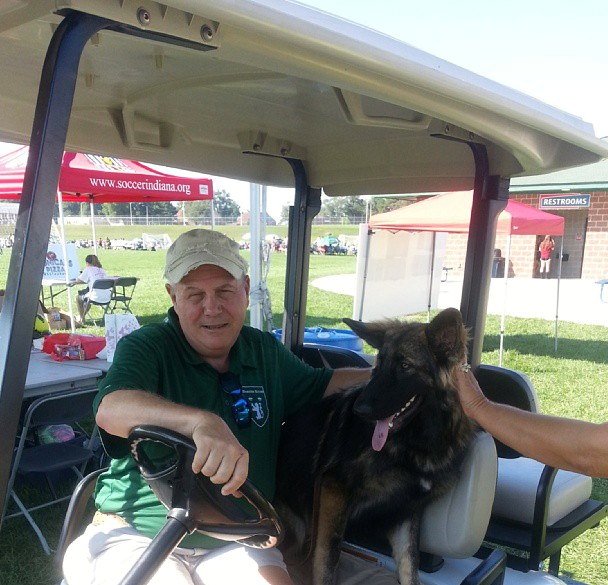 ---
---

Westside United U19 Boys Finbloom- State Cup State Champs !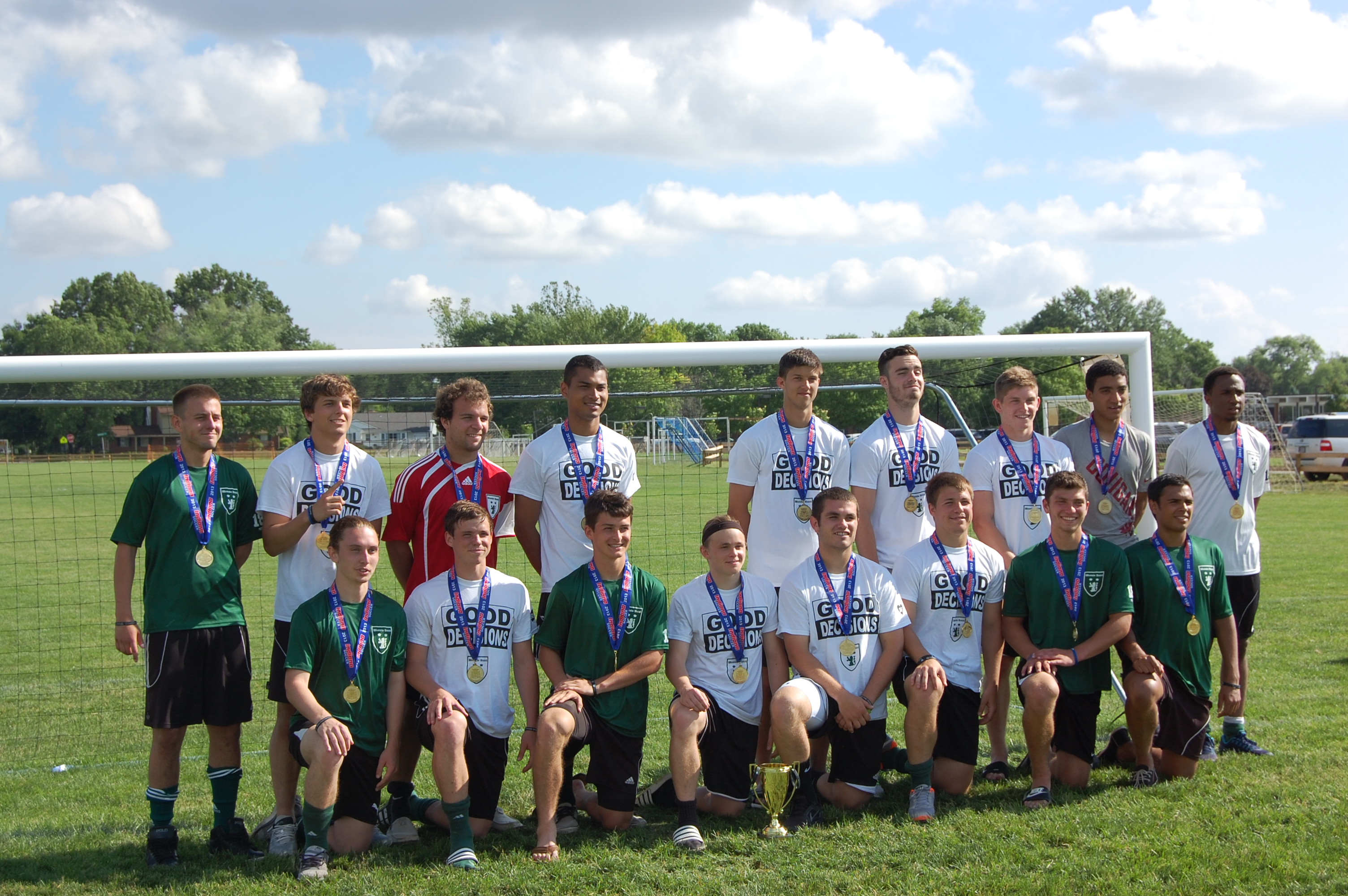 ---

Westside United U17 Boys Green- State Cup State Champs !

---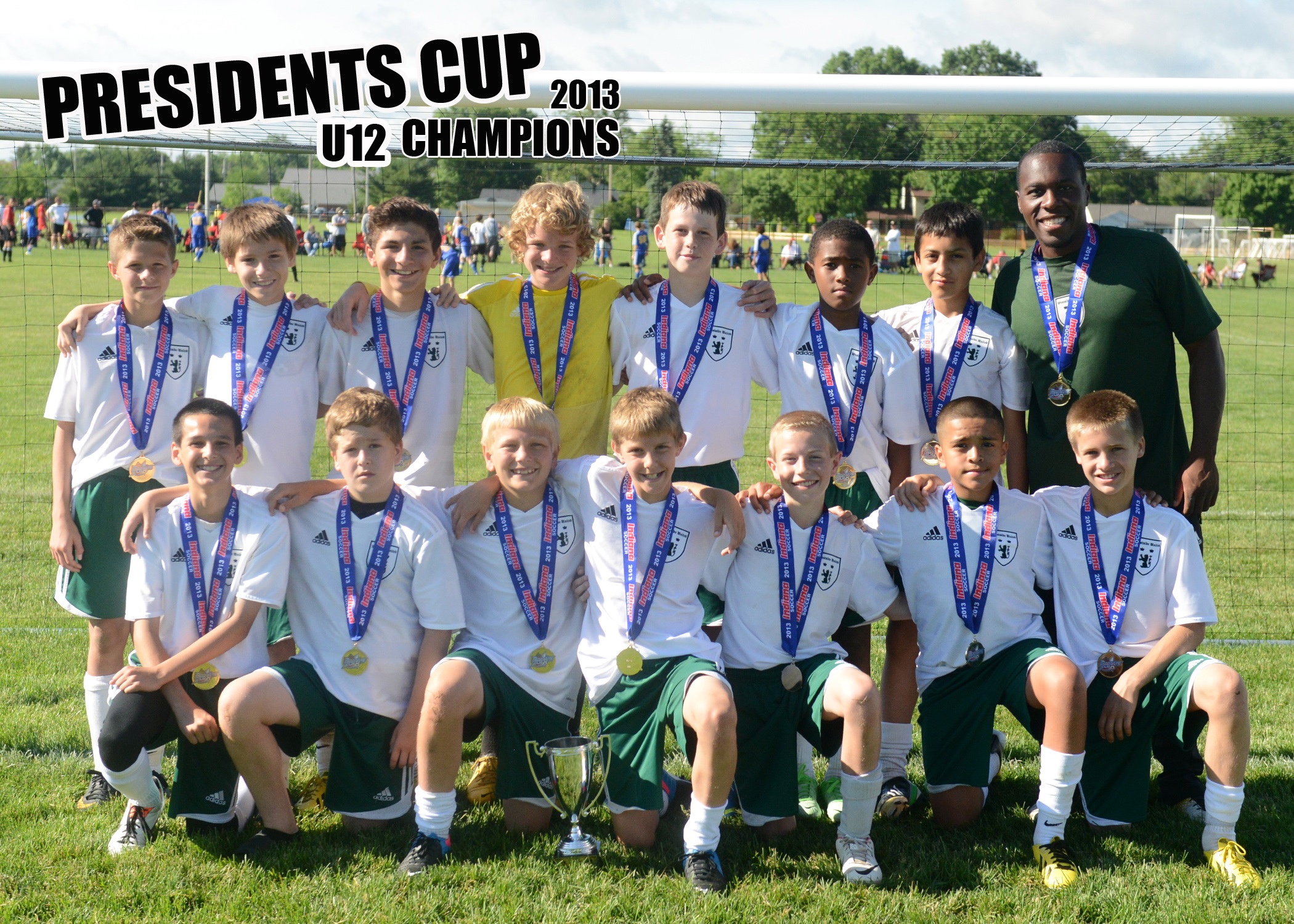 ---
Frisco, TX - MARCH 3: 2013 US Youth Soccer Olympic Development Program Indiana v California

Avon's Cassidy Blacha, on the move!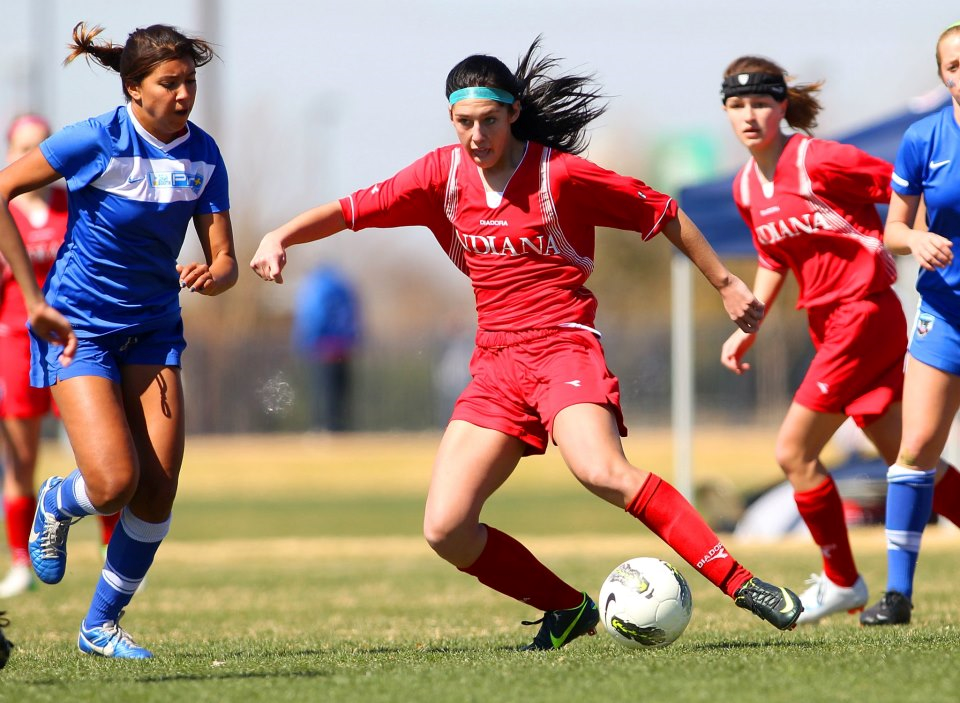 ---
Frisco, TX - MARCH 3: 2013 US Youth Soccer Olympic Development Program Indiana v California

Avon's Kelsey Dossey, I got this!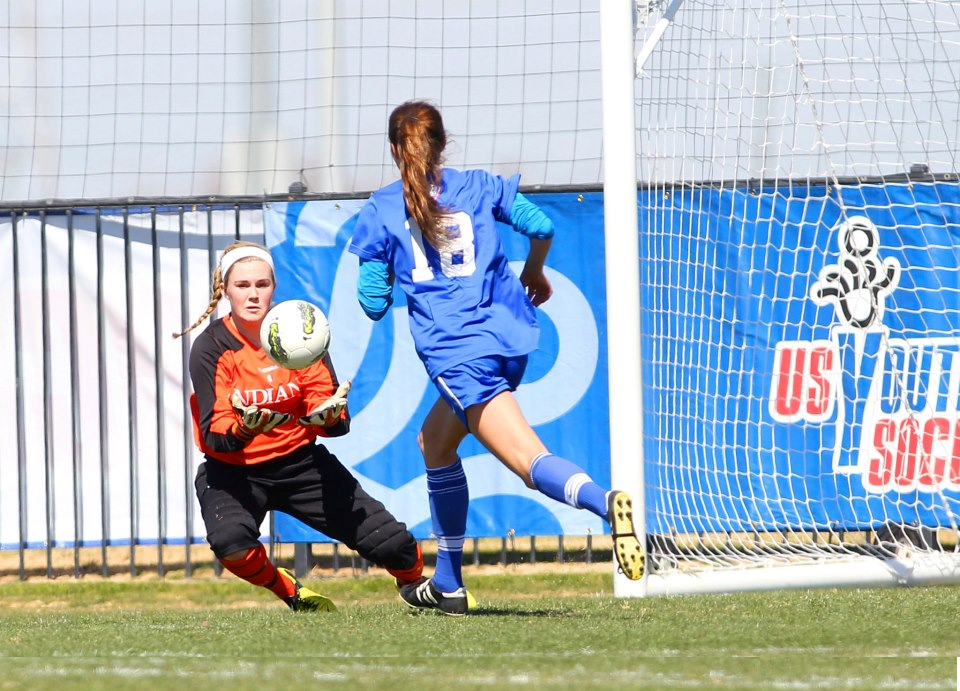 ---

Westside United Alumni, Kyle Sparks and Andrew Oliver,

win the NCAA Division I National Championship with Indiana University!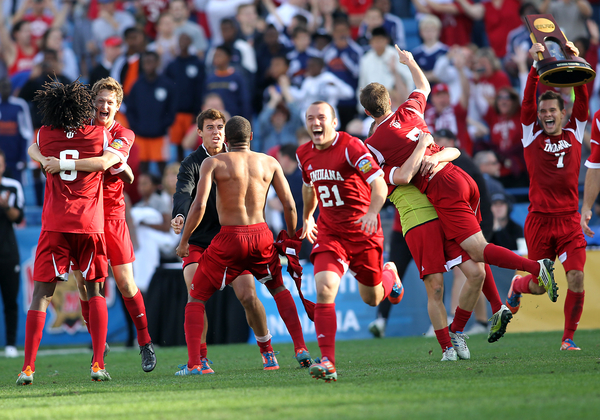 ---
Westside United Team's helps out at Convention
---

Manager of the Year - Finalist
AMANDA LEECH – Westside United FC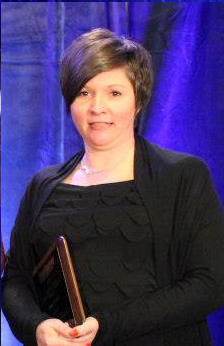 A Manager's job lasts year round. It never really ends. From helping to develop the budget to money collection; from registering for tournaments to taking pictures after the finals; from paying the referees to keeping the dads from trying to "teach the referees a thing or two", Mandy does it all. She ties shoes and cleans scrapes, ices ankles and fetches water. She helps all of the team to become winners and better people every day through her daily actions. Mandy is the "heart" of the team. She knows the players and their personalities and truly cares. She is encouraging and compassionate and no matter what the situation, Mandy is there to pick up the slack and sometimes the pieces.. to make the team whole again. She gives whatever she has in a sacrificial way. And she does it all with a smile and with her wonderful "Westside Green" style.

---
Volunteer of the Year - Finalist
DIANE BLACHA - Westside United FC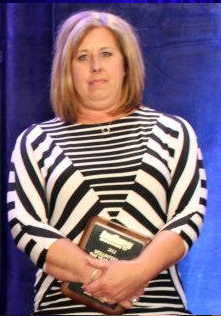 Diane is an asset to Westside United in everything that she does. She is the first to volunteer anytime something needs to be done, or to serve on committees. With the increase in teams that Westside United has enjoyed this past year, her registrar tasks have expanded as well. Diane handles all the registration with ease and professionalism. She is also constantly training new managers needing direction. Diane has served on the Westside United Tournament committee since its inception, handling the hotel and sponsorships along with other duties such as referee food coordination. She serves on the Executive Committee of the club as well. Diane never does these things for recognition. She just wants to make sure the job gets done, no matter what that job might be or what work it might entail. She is a wonderful volunteer.

---
---
Administrator of the Year
JOHN CASE – Westside United FC


John founded Westside United FC over 10 years ago. Those that know him know that he founded more than just a soccer club. He created more than just a place to house soccer activity. He created a place where kids are helping kids develop skills to become responsible, active and important parts of the community. John's work ethic and pride come out in everything that he does – and he does this now even though he no longer has children playing soccer. As the current club Executive Director, John handles all the administrative work for the club, as well as maintaining three (3) playing sites for the teams to train and play. And that includes time on the tractor himself! He has helped develop a new fall tournament, brought in the club's first Director of Coaching and is one of the reasons that the club has grown by 30% in the past two years. As important as the Westside team's excellence on the field, more important is the man. John is a compassionate, understanding and a no nonsense person. He is a gentle man with a kind heart who is truly loyal to his club and to his community. He is committed to preserving the game of soccer and his love for the game is present in every aspect of his day to day duties. Almost anyone can learn to do administrative tasks… but the loyalty, commitment, passion and dedication to the club and the sport itself that John possesses cannot be taught.
---
---
WESTSIDE UNITED CELEBRATES ITS 10TH ANNIVERSARY
Westside United FC celebrated its 10-Year Anniversary honoring its commitment to excellence and dedication to serving children in the community. Westside, in celebration of this milestone, hosted a community cook out on Thursday, May 24th at the John D. Case Fields at Crossroads. Steve Franklin, director of education from the Indiana Soccer Association and Becky Harris from Hendricks County Tourism Bureau were in attendance along with other prominent members of the local community. Westside families also joined in the festivities.
Westside United, in celebration of the 10-Year Anniversary, announced Josh George as the new director of coaching. Josh has been with Westside United since 2003 and has been a big part of the success of the club. The club is proud of many accomplishments that have occurred over the past 10 years; some of which are as follows:
· ....15 State Cups, 2 Presidents Cups and over 23 Challenge Cup championships.
· ....Over 200 college soccer players.
· Multiple players involved with the Olympic Development Program on the state, regional, and national level. Players involved with the Men's and Women's US U17 National Teams
A player recently drafted into the MLS by the Chicago Fire.
· Chris Wey was named "Boys Travel Coach of the Year" for 2011.
· " Westside United Invitational" named Tournament of the Year for 2011 by Indiana Soccer Association.
· The new John D. Case Fields dedicated in 2009. These new fields help to serve children ages 4 – 12.
· Partnership with Plainfield Optimist and Plainfield Parks which allowed the club access to the new Barker Sports Complex for playing home games and hosting tournaments.
Indiana Soccer is proud of all its club members, and congratulates Westside United for its accomplishments and its continuing emphasis on the promotions of soccer and development of youth players.
---
Kyle Sparks
IU
Freshmen
#21,


Joe Tolen

got Indiana on the board in the 49th minute with a diving header off a cross from
Kyle Sparks
. Just a few minutes later it was Sparks who found the back of the net, tying the score at 2-all in the 56th minute with a shot from 6 yards out directly in front of the goal.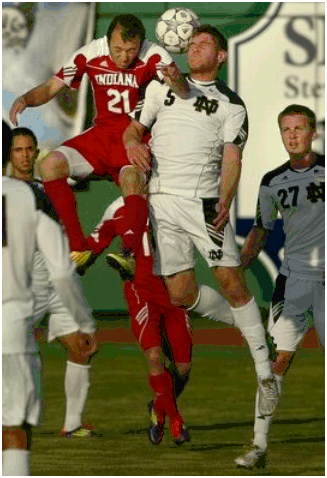 ---


Westside United FC Coaches win the Indiana State's LEGENDS Tournament 2012

3 years in a row, 2010 - 2011 -2012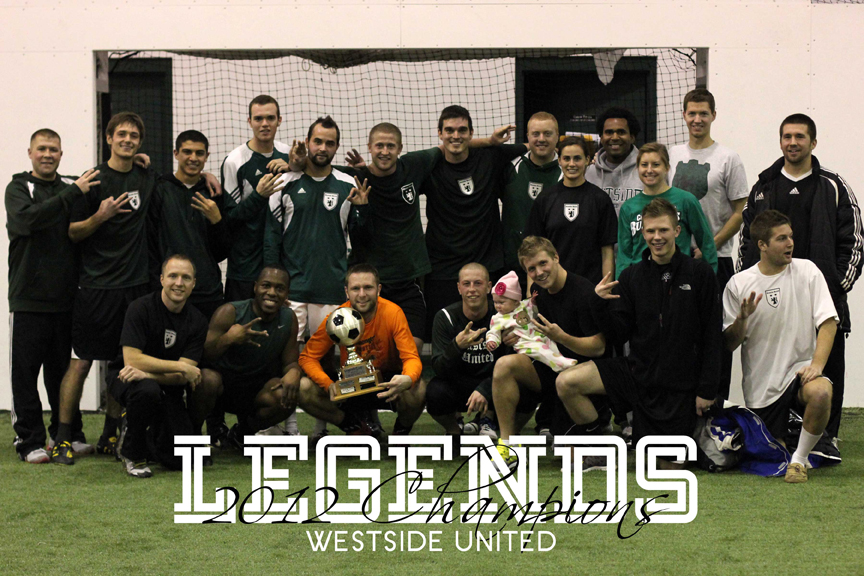 ---

Indiana Soccer selects, Chris Wey as Travel coach of the Year!

Tournament Director Brian Holmer, accepts award for Tournament of the Year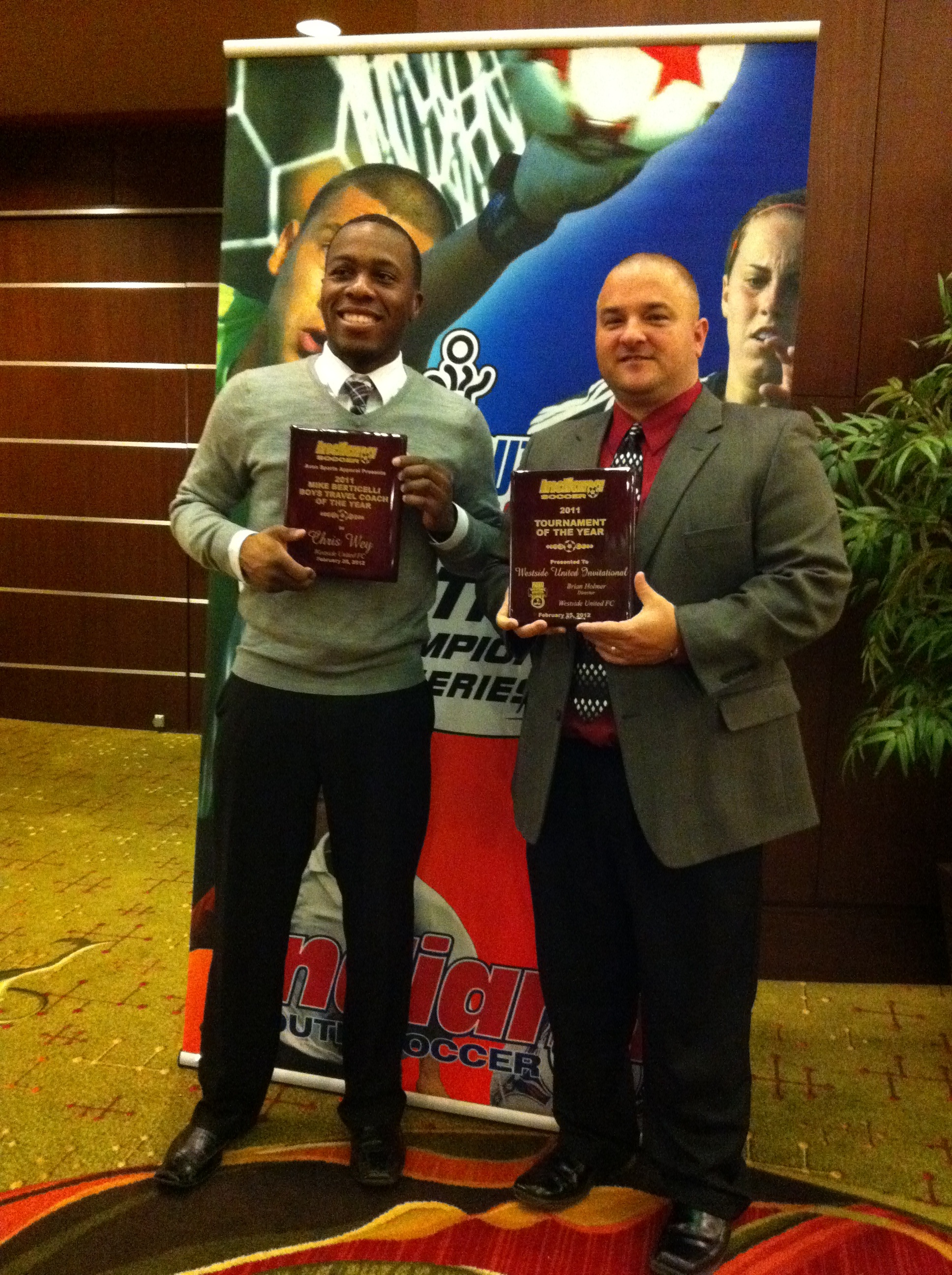 ---
Former Westside United Goalkeeper gets drafted by Chicago Fire in Supplemental Draft

Congratulations to former WSU 87 Goalkeeper, Carl Woszczynski, who was drafted by the Chicago Fire in the MLS Supplemental Draft!


---
WSU 97 Girls Cassidy Blacha and Stephanie Burdsall Going to Berlin!
Players in the 1997 Girls State ODP Pool will travel to Berlin, Germany to participate in a tournament hosted by the Berliner-Fussball Association (Berlin Soccer Association) as part of a Cultural Exchange Program established in 2010. To continue an ongoing relationship, the Berliner-Fussball Association has invited a select group of 97 girls from the State of Indiana. Westside United 97 girls Cassidy Blacha and Stephanie Burdsall have been selected to travel to Berlin to represent 97 Indiana ODP. Congratulations to both girls and good luck!




---
16-Andrew Oliver (Westside United; Indianapolis, Ind.) celebrates his goal with teammates at: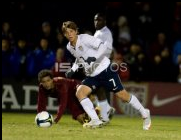 U.S Under-17 Men's National Team
2011 CONCACAF U-17 Championship
Montego Bay, Jamaica
Feb. 21, 2011
---

Congratulations the Westside United Coaches,
who won the Indiana Youth Soccer Legends Tournament for the 2nd Consecutive Year!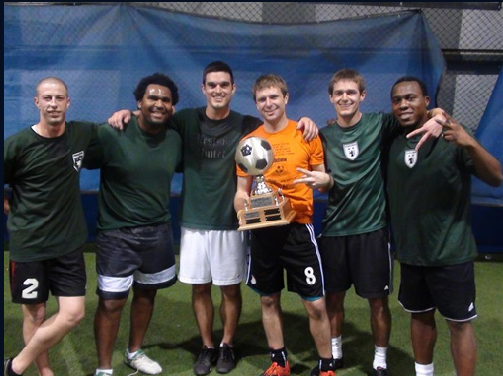 ---
---
Congratulations to

Jeffrey Rhodes,

ranked 1st, and

Jack Griffith,

ranked 15th in the top 20 recurits in the Great lakes region. -
Take a look !!!!!!
---
Congratulations to Kelsey Dossey - Kelsey who has made the 96 US National Team 2009, and is traveling with the team to Costa Rica in Febuary 2010 Regional Team for a tournament. Westside United wishes Kelsey the best of luck.